Cimiez Bieckert – 6-Bedrooms Apartment 141 sqm in a "Belle Epoque" Villa
Nice | Cimiez | #REF : FR401499 | 598 000 €
The assets of the property
One of the most popular addresses in the Cimiez Bieckert area. Outside the building was originally a private villa from the gorgeous Belle Epoque period.
Today, this listed building houses a small co-ownership.
Come and discover this atypical apartment with great potential and cachet.
Informations légales
GES
Classe F (56 à 80 kgeqCO2/m2.an)
Honoraires à la charge du vendeur
Prix honoraires inclus
598 000 €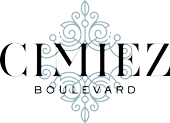 Your contact for this property
Cimiez boulevard
+33 4 93 53 51 50
contact@cimiez-boulevard.fr
MLS EXCLUSIVE: Mandate is delegated by a real estate agency member of an association of real estate agents whose rules of procedure provides for each member automatic delegation of its exclusive mandates to all members . The amount of fees applicable is that corresponding to the scale of the agency holding the principal mandate.